by G2G Bar
EASY QUARANTINE ACTIVITIES
Hiking / Go for a Walk
Hiking or going for a walk is something you probably have already done during quarantine. However, to up your hiking and walking game try these things:  

Walking:
Try wearing some ankles weights on your walks to get the max out of your stroll.Bring a trash bag and some gloves and pick up any garbage you might see while you take your walk.  

Hiking: 

Mix up your hiking game by finding new places to go with the help of www.alltrails.com 
Bring some binoculars and try to spot some wildlife on your hike.

Tennis, Volleyball, Golf...
Some of the best sports require the least amount of equipment! Which is perfect if you think you'll never pick up a racket or a golf club again. Because let's be real, quarantine has got everyone out of their comfort zone and trying some pretty crazy new things.

Some sports that require little to no equipment are playing tennis, going to the driving range, and or kicking around a soccer ball. Another suggestion to start your process of getting outdoors to play a sport is to research the parks and courts around you.
Camping
Whether you have access to a national park or just your backyard, camping is a long time ritual that will get you out of your house and into the great outdoors. Gear can be expensive, so we recommend looking at stores like Walmart or Costco to get the best bang for your buck!
What's in our bars?
G2G BAR BREAKDOWN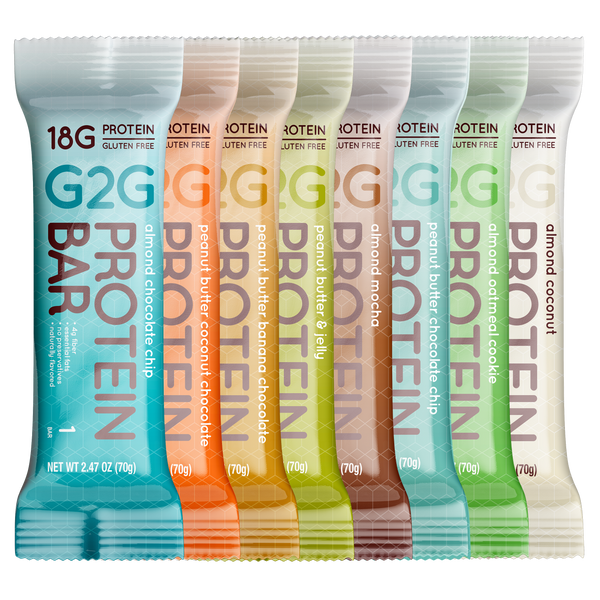 18g of Protein
Finding it hard to get enough protein in your diet? Each G2G bar has 18 grams of muscle building, fat burning, metabolism boosting protein!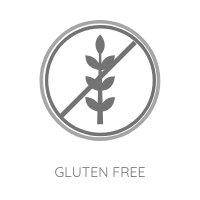 Gluten-Free
Sensitive or allergic to gluten? We've got you covered because every G2G bar is gluten-free.
Refrigerated
Preservatives and other artificial ingredients can have a negative impact on our overall health. Since our bars will never contain these things, they're not meant to be stored on a shelf. G2G Bars were built for the fridge instead.
please feel free to leave
COMMENTS & SUGGESTIONS